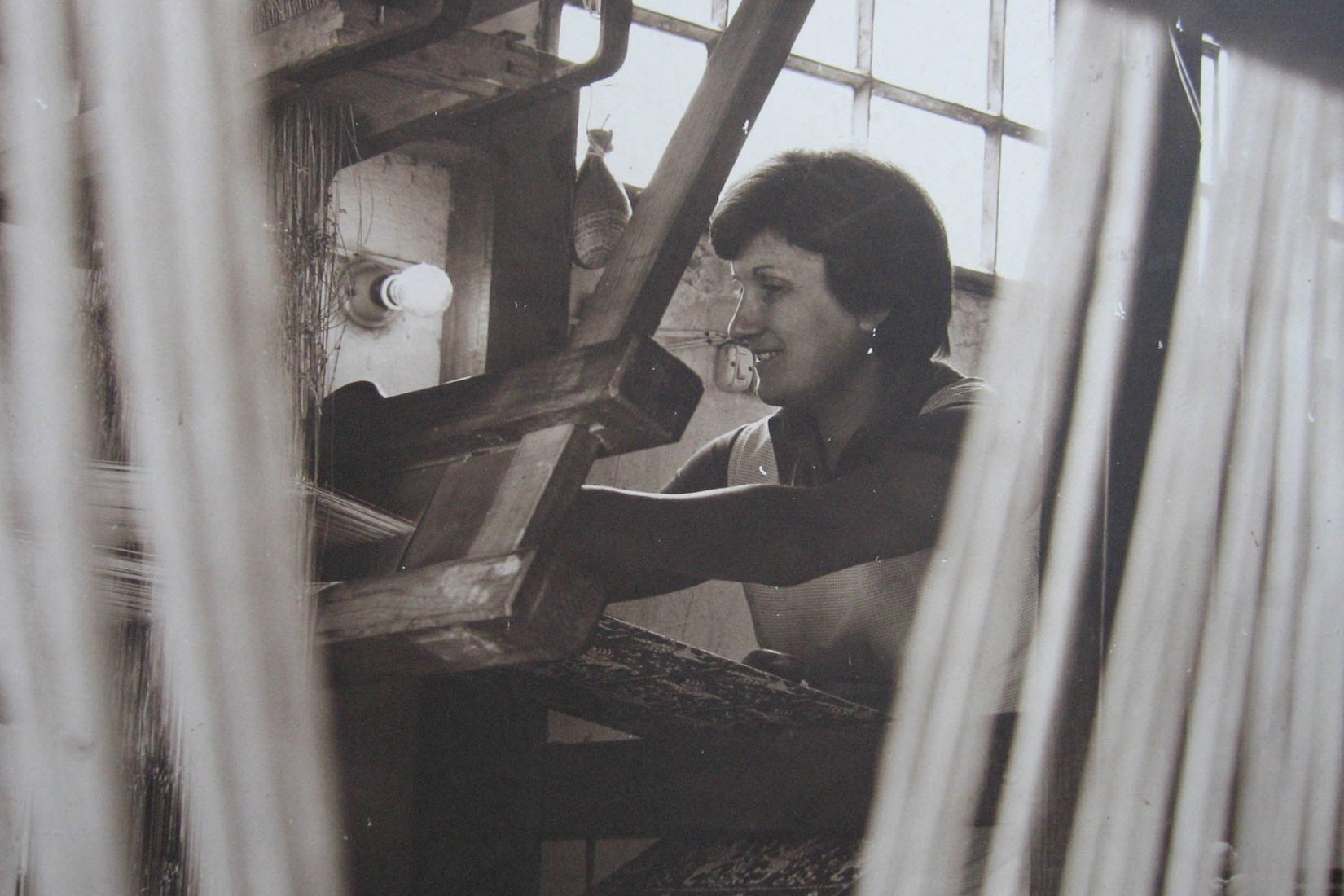 Since 1921, a story of women
The founder Giuditta Brozzetti was a prominent figure in female entrepreneurship in Perugia at the beginning of the 20th century. Taking inspiration from the custom of women producing necessary domestic fabrics at home, she revived traditional Umbrian motifs and designs, and in 1921 she established the artisanal workshop/school for the production of high-quality artistic textiles for home decoration.
The workshop became recognised over the years for its precise and faithful reproductions of decorative motifs that characterised the Medieval and Renaissance textile production in Umbria. In fact, the city of Perugia had been famous for its "pannili alla peroscina" (ancient Italian for sacred decorative cloths from Perugia) since the 13th century and they were held in great esteem throughout Europe. Evidence of their widespread use can be seen in the works of the greatest artists of the period who used their designs with great frequency.
At that time, the passion for the art of hand weaving was passed down from mother to daughter and the production of each generation was characterised by their own particular vocations and studies.
In the 1950s, Giuditta's daughter Eleonora took over the workshop and expanded the business by adding the creation of fabrics for clothing and designing her own fashion range which earned awards on the runways of Milan.
For many years Eleonora was assisted by her daughter Clara whose passion was history and iconography and she applied this passion to the study of the reproduction of the "Perugian Tablecloths". In 1995 the fourth generation of the family joined the hand weaving Workshop "Giuditta Brozzetti" with Clara's daughter Marta who helped her mother's long held dream come true, by transferring the workshop to the Church of Saint Francis of the Women. Marta, an interior designer, expresses her creativity through the design and creation of fabrics for decoration by giving a modern twist to the ancient Umbrian textile tradition.
Today, after four generations, the "Giuditta Brozzetti" Workshop is one of the last remaining hand weaving textile studios using Jacquard looms in Italy, and in honour of its historic and cultural contribution, it was included in the Museum Network of Umbria in 2004.