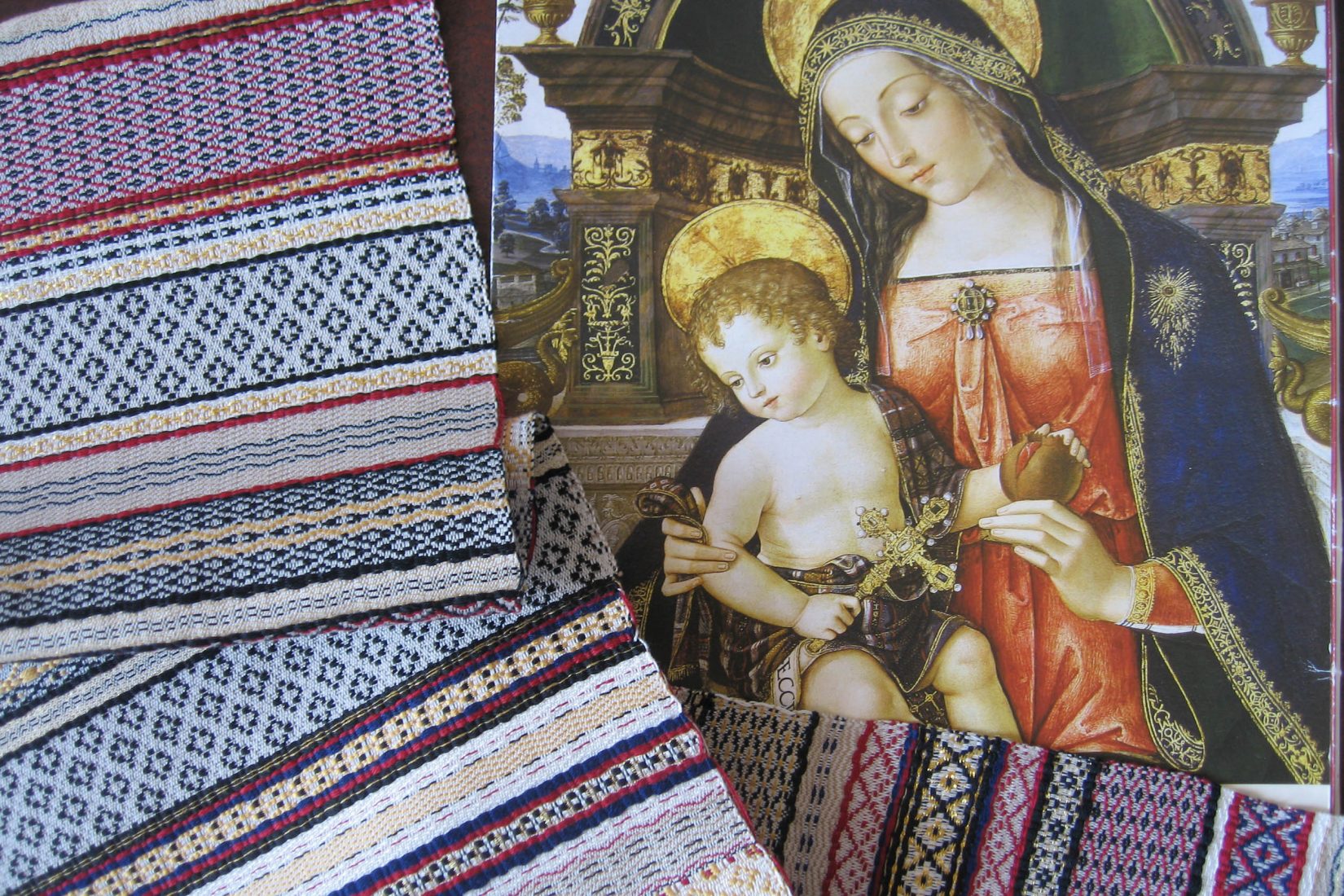 The tradition of weaving in Umbria
The history of weaving in Umbria has its roots in ancient times with its key strength being the so called "Perugian Tablecloths" which were at the heart of the great textile tradition in Medieval and Renaissance Perugia.
Towards the end of the 12th century, the "Perugian Tablecloths" were used as altar cloths in churches throughout central Italy and their importance as liturgical decoration is evidenced by the frequency with which they appear in the works of the greatest painters of the 14th and 15th centuries: from Simone Martini to Pietro Lorenzetti, from Giotto to Ghirlandaio, through to Leonardo da Vinci.
Over the centuries, altar cloths produced in Perugia could be found in the inventories of many of the most important churches and monasteries in Italy and Europe. They were also to be found in notary deeds dealing with "valuable assets", which is testament to the domestic use these fabrics had acquired.
Emblematic of their worth is the citation of "Perugian tablecloths and pannili" in the inventory of Catherine de Medici's dowry when she married Henry the Second of France.
A slow decline in the diffusion of this type of textile began in the 16th century, but the ancient and important techniques continued to survive for centuries in the Umbrian countryside and convents, thanks to the women who passed down the art of hand weaving through the generations until the early years of the 20th century
.