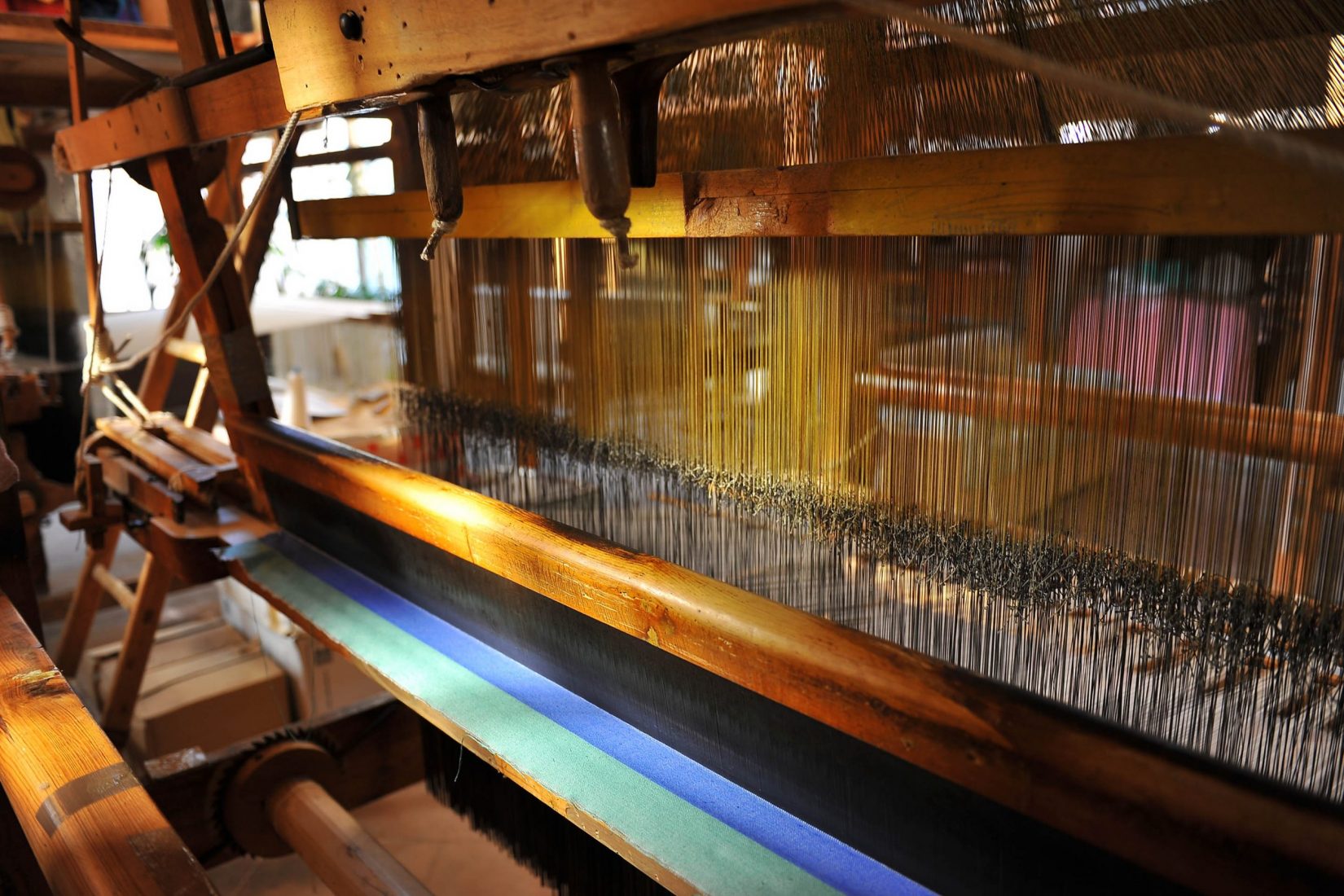 "Tradition is to safeguard the fire, not to worship the ashes" (Mahler)
Entering our workshop allows the visitor to embark upon a singular and emotional journey through time in the pursuit of tradition. The Giuditta Brozzetti Museum, situated in the evocative setting of the ex-Church of Saint Francis of the Women is one of the last remaining hand weaving studios in Italy and here visitors can marvel at original working looms from the 18th and 19th centuries and discover their rich history.
In this magical place, become involved in the creation of a textile, immerse yourself in a world suspended in a time where ancient rhythms are repeated with centuries-old love and dedication: rhythms which have been passes down, unchanged from generation to generation.
In our Museum-Workshop, we only use ancient manual techniques with pedal looms to create typical textiles from the rural tradition of Umbria, and the same manual techniques are used with the Jacquard looms (patented by Vincenzi in 1836) to reproduce damask pieces from the past. Research and the preservation of ancient techniques, together with vast experience in the production of textiles has enabled us to restore an original loom from the 17th century. With this loom, we have been able to bring back to life an art which had been lost in time: the textile known as the "Flame of Perugia".