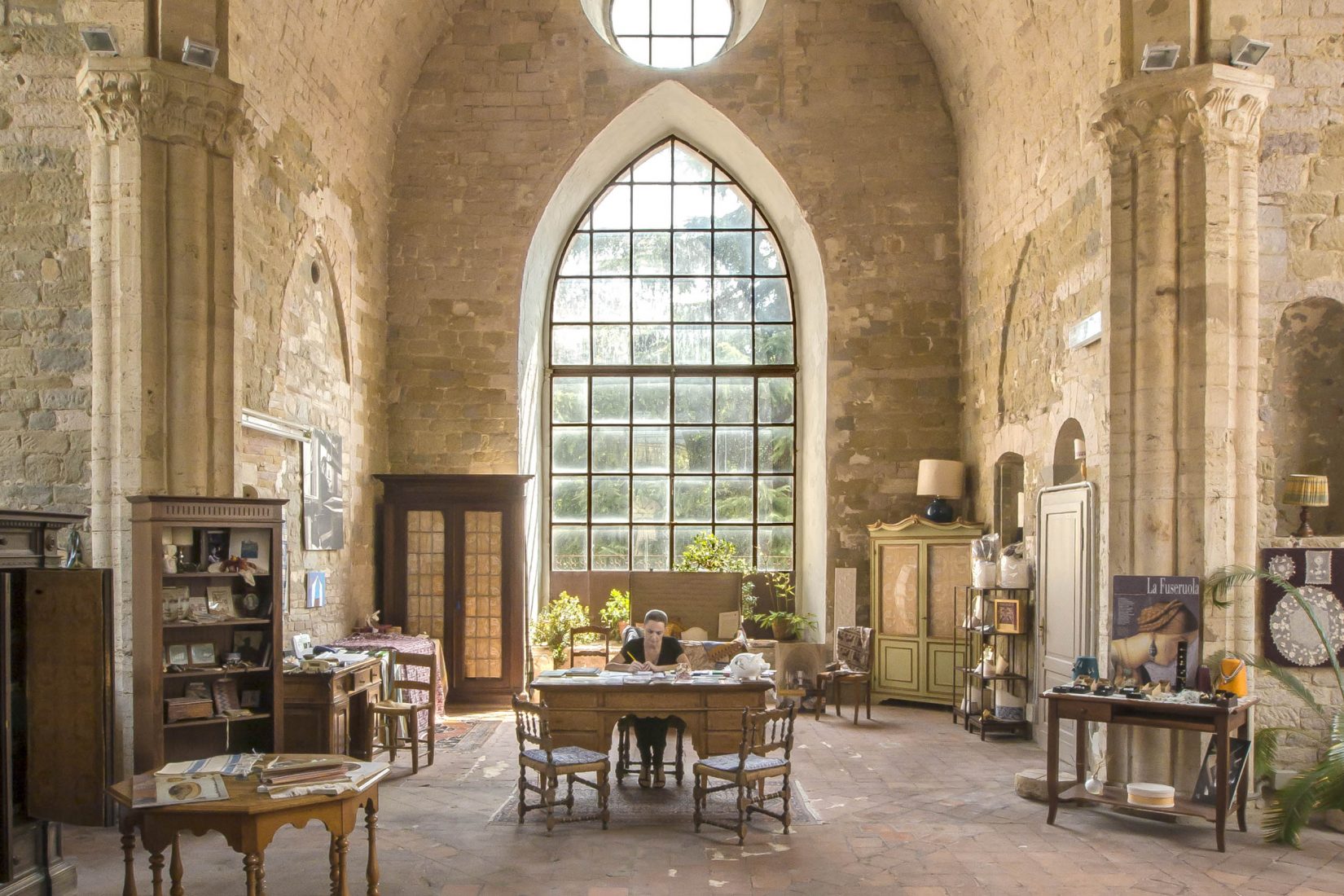 From convent to textile studio
In the small and silent Valley of the Conca, Saint Francis built a little hermitage for himself and his disciples as place of refuge while he was giving his sermons in Perugia.
Dating back to 1212, it is the oldest Franciscan Church in Perugia and one of the first Franciscan settlements in Italy. The name Saint Francis of the Women derives from the fact that in 1252 the convent was handed over to the Benedictine nuns by the Franciscan monks. The monastery was abandoned many times throughout the centuries as a result of it being in such close proximity to the city walls, and the fear of wars this provoked. It was for the same reason that the monastery was closed in 1810 and it was transformed into an educational institute for poor young girls.
Another secular use that followed in the early years of the 19th century was as a spinning mill owned by Count Zeffirino Faina and which produced high quality raw silk that was often awarded in national and international exhibitions. The mill was also very important in that it provided employment for up to 300 young women in the city of Perugia.
In 1925 the ceramic factory "La Salamandra" was established and as well as becoming noted for its avant-garde styles, it was also responsible for the restoration of the original bell tower and its roof.
The huge role played by women in the long and difficult history of the convent is evident, and like the name Saint Francis of the Women, it is not just random. The Giuditta Brozzetti Workshop has followed this female tradition since 1996, following in the footsteps of the Benedictine nuns who settled in the convent centuries ago.
Written by Dott. Paolo Maria Taddei